Top Gadgets for Your Newborn
So around six months ago, we brought home our newborn baby boy – don't ask me how he was conceived because I only get some action once a year from the wifey so I guess that one time I was able to shoot it from Curryland. This is my second biological child, so I have some experience in handling babies which includes changing diapers, preparing a bottle of milk with one hand since the other arm is carrying the baby, and killing mosquitoes with one hand – think clapping with one hand.
This time around, the wife and I were better prepared and we'd like to share a list of gadgets that we find very useful. They are:
Baby Monitor
Being a non-believer of Ferberizing, I need to hear if my baby is crying so I can rescue him from dying from crying. It just gives me peace of mind knowing if the baby is sound asleep or fuzzing. I recommend Tomy brand or Motorola, they have good range.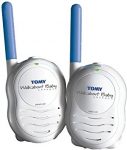 2. Nuna Leaf
Some babies may not find this chair soothing, but ours definitely likes it. He takes lots of naps on this one. I heard there's an adult size of this too. It swings by itself using the momentum of your push.
3.
3. IP Camera
I've seen too many videos of nanny abuse so I bought some IP web cameras that I can access online anywhere I am. Of course, I don't tell my nanny about it though I have a suspicion she knows because she's always on her best behavior. I prefer the Belkin brand because it's easy to install and you can download apps on your phone to access it anywhere. Ours even has audio so I can hear and speak to our nanny like the voice of God.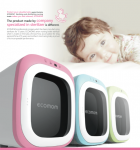 I love this gadget because not only does it sterilize and deodorize all of baby's bottles and toys, it also cleans your smart phones and anything that can fit inside.
5. Bottle Warmer
Get a good brand for this as you will want to warm your milk from the fridge in a jiffy. Trust me, once your baby is crying his "waaaah where's my milk" cry, you will want that milk ready before you lose your head. We've used Avent but there are other brands there that are just as good.

Of course there are more gadgets that you can add to this list but from my experience these are the essentials. Raising kids is a wonderful but tough job and we need all the help we can get. Good luck parenting. Remember what the wise say, you don't have to be perfect but do show up.