Stand Up Comedy Fundraiser at Votre Bar
Here's a snippet of the fundraiser we did for the Ifugao kids a month ago. This was organized by GB Labrador and his supportive friends with the hilarious Comedy Cartel, the only Filipino Point of View Stand Up Comedy group in the Philippines, and Hong Kong comedians from Take Out Comedy.
WARNING: Contains adult language. Well I kinda cursed in the beginning but it was just for comedic effect, I really didn't mean what I said.
It was fun for everyone except maybe for the Igorot kids who won't get to see a dime from the fundraiser since this was not about them – it's about the Ifugao kids. There's a difference, believe me, even if you don't see it. Thanks to the Hong Kong comedians of TOC. We hope to do more shows in the near future. In fact, we will.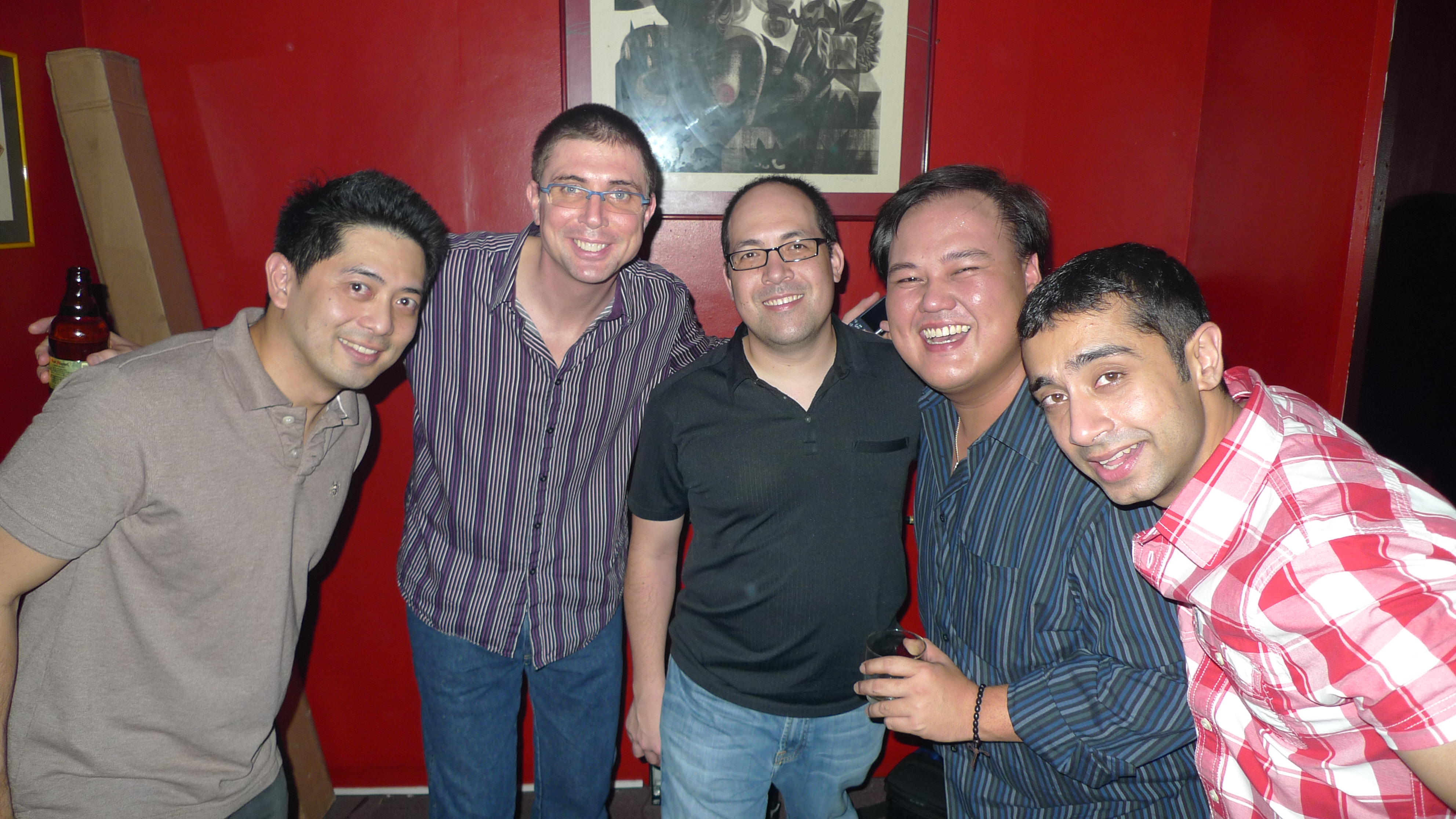 That's me (L-R) hanging out with Ryan Hynek, James Lee, Richie Fernandez, and Mahesh Mansigani in the green minded room.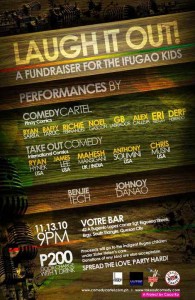 See, I wasn't kidding. This really was a fundraiser for them Ifugao kids.